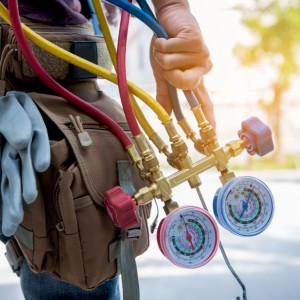 Air Conditioning, Mechanical & Essential Services Maintenance
At Mattick Air, we take an approach to commercial and office air conditioning maintenance that's one of accountability and partnership, with a view to building long term business relationships. Customer service is paramount and our goal is to manage our customers' assets in the most cost-effective and efficient manner possible. In addition to air-conditioning installation and maintenance, we're proud to offer essential services maintenance for commercial and industrial businesses.
Each maintenance programme is individually designed to a building's requirements. A thorough and comprehensive maintenance program not only helps to extend the equipment's life cycle expectancy, maintain efficiency and optimise operation, but also ensures all regulatory compliance is met. Enquire about our maintenance services today to learn more.
Air Conditioning Maintenance in Melbourne for a Safer Environment
Mattick Air provides professional mechanical services that include air conditioning maintenance in Melbourne and across Victoria, with a focus on essential safety measures in accordance with statutory compliance. The current requirements are designed to provide a safe environment for all building occupants and visitors. Required maintenance of essential safety measures such as smoke management, microbial and legionella control is paramount, which is why we work closely with our clients to achieve this compliance level.
As part of our maintenance and asset management services, we are able to construct extensive equipment and life cycle reports that will enable you to understand the general condition of your air-conditioning, plant and equipment. This will also allow you to develop budgets for short, medium and long term strategies to carry out repairs and enable your plant to run as effectively and efficiently as possible.
Speak to our maintenance contracts team about your commercial air conditioning maintenance needs and we can customise a programme to meet your requirements. Call us now on 9764 0992 or send an email to service@mattickair.com.au for a prompt response.