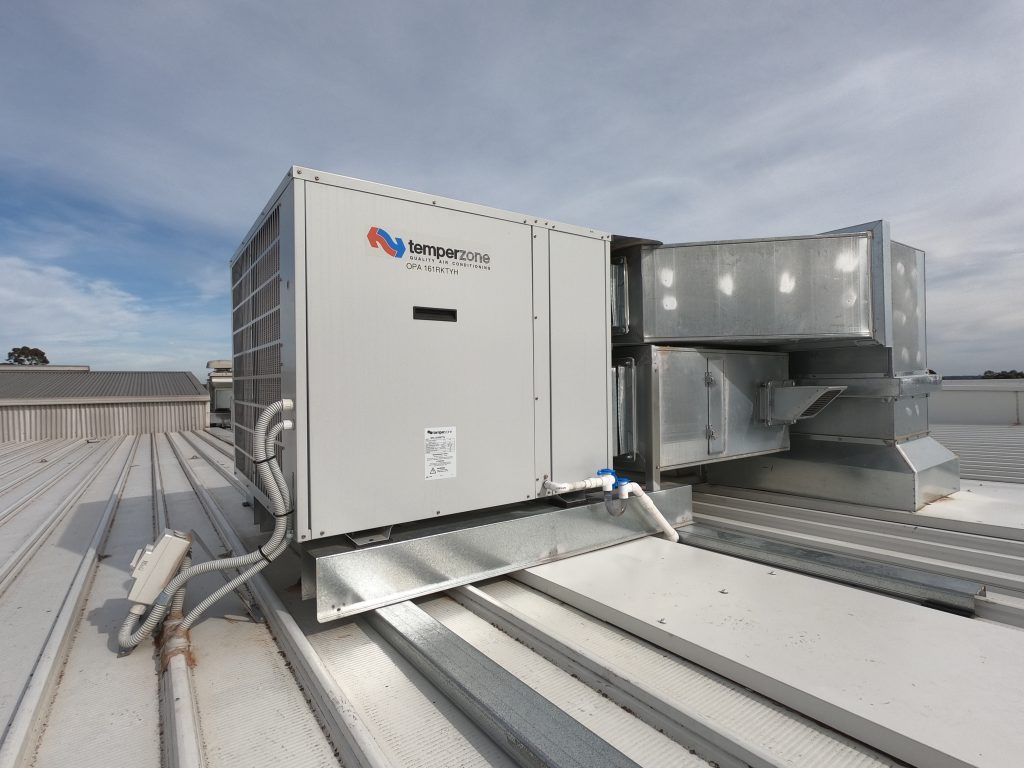 Commercial & Industrial Air Conditioning Installation in Melbourne
At Mattick Air, we can assist with air conditioning installation in Melbourne and Victoria for commercial and industrial properties alike. With years of combined experience in air-conditioning and mechanical services, we offer a complete range of technical solutions. Whether you're in need of retrofits and upgrades or design, installation and commissioning, we work closely with our clients and contractors at every step of the way, from the tendering stage to handover. Speak to us today to find out how our team can assist you.
An Installation Service in Melbourne You Can Rely On
Offering dedicated project management, you can rest assured all work is completed to the relative building code for all commercial air conditioning installations we attend to. We only install air conditioning systems from leading and reputable brands who are renowned for their quality equipment as well as for providing excellent after sales support.
Once our air conditioning installation service is complete, a comprehensive handover is carried out. This includes the submission of manuals, operation and maintenance details, compliance certificates and technical data. Once handover is complete and the warranty period has expired, we also offer continued programmed maintenance and repairs to ensure your system is maintained by familiar and knowledgeable contractors.
Learn More About Our Commercial Air Conditioning Installations Today
For more information on our aircon installation service in Melbourne and Victoria, call Mattick Air today on 9764 0992 or send an email to service@mattickair.com.au to enquire about commercial or industrial air conditioning installation in Melbourne.